Could you be our ultimate #xmaspartyheroes ?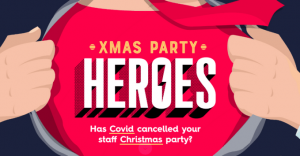 We're supporting the Xmas Party Heroes Campaign this year.  Your company could make a big difference to the lives of older people in Birmingham this Christmas by donating the unused cost of your party to us.  We'd love your support.
Email sue.reynolds@bcop.org.uk or call 0121 459 7670 to donate.
As a registered charity we are always engaged in fundraising, particularly to finance the new initiatives to support older people. Much of what we have achieved over the last seventy years could not have been done without the help from others like you. BCOP is the embodiment of our society's love and respect for the elderly.
Through this support, we have recently managed to purchase a brand new minibus allowing BCOP residents to enjoy regular day-trips out, developed sensory gardens at our registered dementia nursing homes, and introduced Pet-Farms to include Animal Assisted Activities. These initiatives have brought joy and happiness to our residents, and we are thankful to the community of our supporters.
We are always open to any other form of financial support through donations of any kind, so whether you wish pledge directly towards our next project, or would like BCOP to be your associated charity for a forthcoming sponsored challenge, we are very grateful for your support.
For more information about how you can support us, please contact Ellie Ahmed, Communications Coordinator, on 0121 459 7670.