Deputy Manager / Care Manager
An exciting new role has arisen for an experienced care management professional to join a 33-bed nursing home in the heart of Moseley, Birmingham
We're BCOP, a charity that's been providing care and support to the older people of Birmingham for the last 75 years. Founded in 1946, we provide a variety of services for older people including accommodation, care and support, independent and supported social housing, nursing homes and day centre places in our nursing homes. Providing short term and permanent places, all three of our nursing homes have great local reputations - BCOP was given a carehome.co.uk 'Top 20 Recommended Small Care Home Group' award for the West Midlands in 2020.
We are developing a new vision for our residents and staff. No matter what their role, every member of staff works together to provide the best possible support for our residents. We're seeking an experienced and committed care professional to become the Deputy Manager / Care Manager at Anita Stone Court, our 33-bed home in Moseley.
The successful candidate can help to shape our culture, taking overall responsibility for the provision and monitoring of care services and all matters regarding care and clinical governance. The Care Manager will deputise for the General Manager when required.
Our Care Managers and General Managers are the main drivers of our quality, compassion, values, homely reputation and business – you are a culture ambassador, upholding and promoting the values of BCOP.
Salary/Hourly Rate:  £ 40 000 per annum
Contracted Hours per week: 35 hours per week – full time
Days and/or Nights: Days
Size of Service: 33-bed
Responsible for: All members of nursing and care staff team at Anita Stone Court
Key Achievement Areas: 
These areas are assessed in a variety of ways within the Organisation, inclusive of, but not restricted to, Provider Visit Reports, Quality Assurance Systems, Home Development Plans, Clinical KPI's.
Leadership and Management:
To build and sustain an effective Home Culture where the needs of all residents and families sits at the heart of the service
Develop and build close professional relationships at all levels
To lead the Registered Nursing team, in a manner that empowers them to lead and manage the care teams effectively and efficiently at all times
To lead the Registered Nurses of the home in the provision of the Appraisal and Supervision System for all nursing and care staff within the home, ensuring Personal Development Plans are produced in order to underpin the Training Needs Analysis of the Nursing and Care Team.
To assist the General Manager with the Performance Management and time and Attendance of the Registered Nurse and Care Team
To deputise for the General Manager, as required, and in periods of their absence from the home, to take an active part in agreed 'out of hours' on-call for the home
To take an active part in the attendance of relevant meetings both within the home setting, and externally
To support the General Manager in the reporting, and investigating on all regulatory issues including Statutory Notifications, Safeguarding Referrals, Serious Incident Reporting, RIDDOR reporting, Line of Site Reporting, and any required Root Cause Analysis
To be aware of, and contribute too Quality and Monitoring external audit of the home in relation to CQC PIR, BCC QAM 3 monthly self-assessment, BSOL QAF annual self-assessment, BSOL ICP annual self-assessment
Nursing and Care Services
To ensure the safe and effective care delivery within the home, ensuring a high quality of care using a person centred approach for all residents.
In conjunction with the General Manager, to ensure safe and effective nursing / care staffing rota's for the home, operating with a minimum of 4 weeks in advance, and within staffing grid / budget set.
Manage and direct the nursing and care team within the home, ensuring they operate efficiently and flexibly, and are focused on meeting the individualised needs of the residents at all times
To lead the Registered Nursing Team, in promoting the active in-put to the care planning system of residents / representative, and regular 3 monthly care reviews (unless resident / representative request other time-scales, in which case this must be clearly documented).
To lead the Registered Nursing team in the production and maintenance of person centred plans of care, in accordance with BCOP Care Planning Policies at all times
To lead the Clinical Lead and Registered Nursing team in the safe and effective management system of medications at all times.
To mentor, coach and over-see the Registered Nurses in the monitoring of carers supplementary documentation, and to ensure this correlates with directives of care planning.
To ensure cost effective, safe levels of clinical / medical supplies are available to the nursing / care team at all times, operating within pre-set medical supplies budget.
To promote and manage the clinically required Quality Assurance System, and Clinical KPI's in accordance with BCOP Quality Assurance System
To provide Nursing Shift cover for the home where possible in the promotion of continuum of care, and prevention of the use of agency nurses.
The ideal candidate will have a current NMC registration in either RN, RMN, or RNLD. The candidate will have  around 5 years or more experience working in elderly care homes, with previous clinical  deputy lead experience.
Once in post, the successful candidate will need to be conversant with all BCOP Policies and Procedures, with particular regard to :
Fire Regulations
Code of Confidentiality / GDPR
The Health & Safety at Work Act
Statutory Training Courses
Health & Social Care Act
Mental Capacity Act
Contracting with Birmingham County Council and
Birmingham and Solihull Clinical Commissioning Group
The role and purpose of CQC, required Statutory Notification and Inspections
Undertake other duties from time to time as directed by the General Manager in relation to the good management of the Home.
The deputy manager will:
Represent the Home in all matters relating to care and clinical matters to outside bodies.
Carry out any other duty commensurate to the role
Carry out any reasonable request of the manager
The above is an indication of the main areas of responsibility of the post holder. It is not an exhaustive list of duties., and may be subject to change to meet the needs of the Home and its Residents.
The post is subject to satisfactory enhanced disclosure.
As well as a competitive salary other benefits of working for BCOP include:
Free on site car parking, with good links to public transport network
24 days annual leave plus bank holidays. Increasing to 29 days after 5 years' service
Free health insurance
Free Life Assurance scheme
Workplace pension
Flexible on site working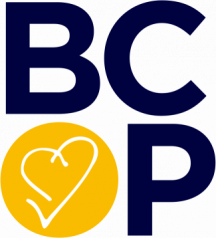 20 Moor Green Lane, Moseley, Birmingham, United Kingdom, B13 8ND, West Midlands