Head of Domestic - Anita Stone Court
An exciting new role has arisen for an experienced housekeeping professional to join a 33-bed nursing home in the heart of Moseley, Birmingham. 
Broadening Choices for Older People has supported older people living in Birmingham since 1946. First founded by leading social workers with the assistance of volunteers, we've always supported the older people of Birmingham. We operate nursing homes, supported living schemes and independent living schemes across the breadth of the city.
We place people at the heart of everything we do, are committed to protecting choice and independence and adapting to our residents needs. No matter what their role, every member of staff works together to provide the best possible support for our residents. We're seeking an experienced and committed hospitality professional to become Head of Domestic at Anita Stone Court, our 33-bed home in Moseley.
The post holder will be responsible for supervising the team responsible for general cleaning and laundry duties, whilst providing and ensuring high standards of cleanliness are maintained throughout the Home and must at all times remain positive ambassadors for the Charity, by upholding and promoting the values of BCOP.
To be conversant with all BCOP Policies and Procedures, with particular regard to:

Fire Regulations
Code of Confidentiality
The Health & Safety at Work Act
Statutory Training Courses
To maintain a safe environment for all residents, staff and visitors.
To take control and maintain the ordering of cleaning materials, liaising with suppliers to get best products for the Home.
Liaise with General Manager to discuss cleaning budgets.
To manage the off-duty for both domestic and laundry team.
To assist in the Laundry area if and when required, and to develop a cross-functional team of domestics and laundry staff to enable them to work across both areas of responsibility.
To undertake appraisals and supervisions of domestic & laundry team.
To complete COSH data sheets risk assessments for cleaning materials.
To ensure all cleaning machinery is fit for use and maintained.  Ensure staff are trained in the use of machinery.
Take the lead in infection control audit of all non-medical aspects.
Report any accidents, repairs or concerns to the person in charge of the Home.
To follow cleaning schedules as provided.

To ensure residents privacy and dignity at all times.

To ensure that all equipment is left clean after use.
Ensure that all cupboards containing cleaning materials and/or equipment are kept locked at all times.
Cleaning trolleys must never be left unattended at any time.
To attend staff meetings as and when required.
Attend all Fire and Lifting Lectures according to legal requirements.
The above is an indication of the main areas of responsibility of the post holder.  It is not an exhaustive list of duties which may be required from time to time.
This job description may be changed to meet the needs of the Home and the residents.
This post is subject to satisfactory enhanced disclosure
This role would suit a self-motivated and organised candidate, an active team member who is able to work on their own initiative.
We'd like the successful candidate to have a housekeeping qualification, but this is not an essential requirement. Candidates who don't have the qualification should be willing to acquire it once in post. A knowledge of infection control is also desirable.
Requirements for the role:
To be able to use different methods of cleaning
Use of cleaning equipment including vauums, steam cleaners, carpet cleaning machines
Able to communicate with managers, staff and service users
What you need to succeed in this role:
Caring and sensitive to the needs of others
A good communicatior
Professional appearance and conduct
All staff are required to respect the confidentiality of all matters they might learn in the course of thier employment.
As well as a competitive salary other benefits of working for BCOP include:
Free on site car parking, with good links to public transport network
24 days annual leave plus bank holidays. Increasing to 29 days after 5 years' service (pro-rata for part time employees)
Free health insurance
Free Life Assurance scheme
Workplace pension
Flexible on site working
For any questions or to apply for the role, please email recruitment@bcop.org.uk.
We look forward to receiving your application.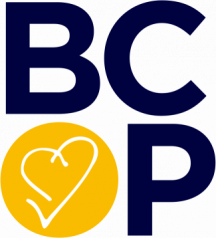 20 Moor Green Lane, Moseley, Birmingham, West Midlands, B13 8ND