Property Services Manager, Support Office
People are at the heart of what we do.
About Us
We're BCOP, a charity that's been providing care and support to the older people of Birmingham for the last 75 years. We own three nursing homes and several housing schemes for older people in the city.
All three of our nursing homes have great local reputations - BCOP was given a carehome.co.uk 'Top 20 Recommended Small Care Home Group' award for the West Midlands in 2020. We know that little things matter and really get to know each resident as an individual. No matter what their role, every member of staff works together to provide the best possible support for our residents.
About You
We are seeking a full-time Property Service Manager to join the Support Office in Kings Norton, Birmingham, working 35 hours per week.
We want people who believe that the little things matter and will work together with our team to provide the best support for our residents.
We are looking for an experienced and dynamic property services professional to provide support to BCOP sites, and deliver our commitment to providing excellent quality homes to older people in Birmingham.
Some of the main duties will include but not limited to:
Oversee capital, maintenance and repairs programmes to optimise outcomes and enhance efficiency, performance, compliance and value for money for the organisation.
Provide supervision and prioritise workload allocation for the team of the Direct Labour Operatives (4 FTEs) and maintenance teams (1 FTE x 3 care homes).
Manage and monitor the work of key suppliers and contractors to ensure high quality of service, identifying any failings and undertaking resulting actions. Ensure our processes for procuring and managing contractors is fit for purpose and enables good contract management.
Be H&S lead for the organisation; using appropriate advice, ensure that Health and Safety, including Fire Risk, compliance, updates and training requirements are carried out in a timely manner to safeguard our users, services and staff.
Carry out monthly inspections and reporting ensuring that documentation is up-to-date and escalating any concerns as appropriate. Support Home and Scheme managers to complete H&S related Risk Assessments to an acceptable standard.
Respond to any client queries or complaints, specifying what remedial works might be required.
Ensure that workflow is carefully managed and monitored using our IT systems.
Advise the Director of Operations, CEO and board of Trustees of any concerns by actively monitoring risks and providing assurance.
Work closely with Director of Operations to agree and plan cyclical works and other upgrades, and with the head of finance to ensure appropriate budgets are set.
Review our process and systems with a view to streamline and make improvements to the above.
Identify and obtain all relevant grants available for capital developments and improvement works to ensure our stock remains viable in the future.
At least five years of property management experience
At least three years working in a supervisory capacity
Competent at using IT systems e.g. Outlook, Excel, property /repairs systems
Hold a relevant H&S qualification e.g. NEBOSH
Sound working knowledge of H&S regulations and requirements within a social housing and care/nursing setting
Knowledge of relevant legislation and standards in property management, development, repairs and procurement of contractors
Full, clean driving licence
Benefits you will receiving for being so caring to our residents:
Competitive salary
Free membership into our company health cash plan
Training opportunities to enhance your skills and career
Enhanced annual leave for length of service
Exclusive discounts on high-street shopping
To apply, email a copy of your CV together with a covering letter and the equal opportunities form to HR@bcop.org.uk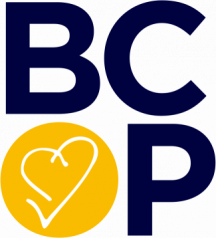 Support Office, Birmingham, United Kingdom, B30 3FH